Celebrating Excellence: Princess and Rejoice Media TV Crowned Best Social Media Female Influential at AAMUSTED University Kumasi Campus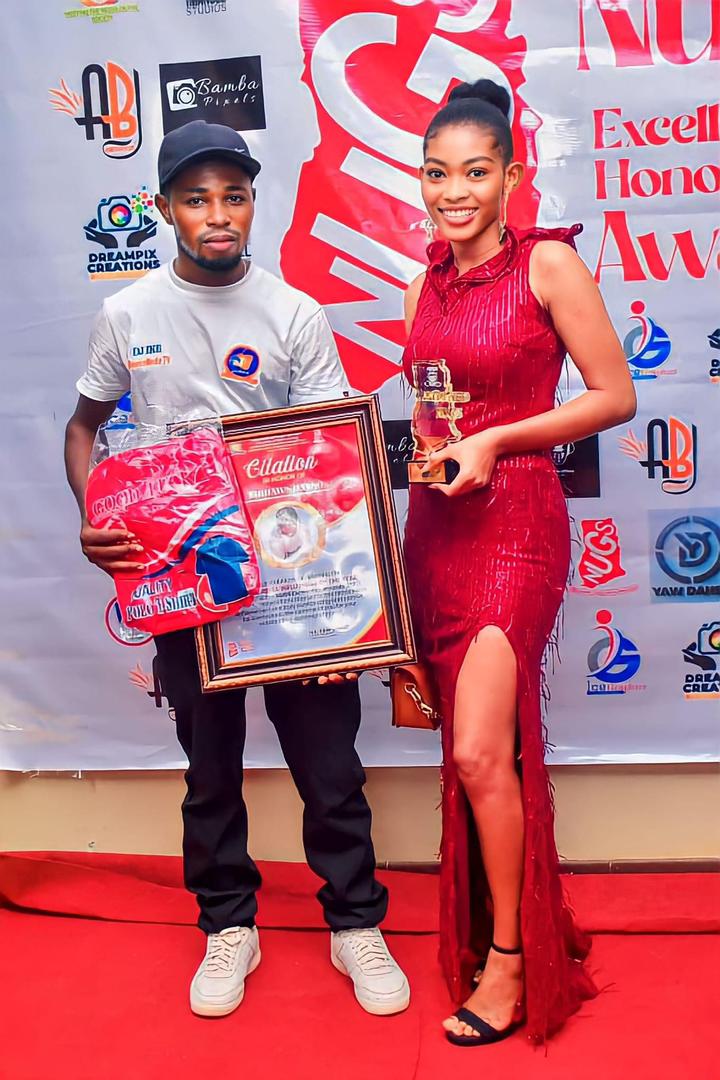 It is with great pride and excitement that we extend our heartfelt congratulations to Princess and Rejoice Media TV for their outstanding achievement at AAMUSTED University Kumasi Campus. With unwavering dedication and divine blessings, they have been honored with the prestigious title of "Best Social Media Female Influential of the Year." This well-deserved recognition reflects their profound impact on the digital landscape and their commitment to inspiring others with their remarkable content.
A Rising Star:
Princess, a trailblazing social media influencer, has captured the hearts of her audience with her infectious positivity, authentic personality, and engaging content. Her journey began on various social media platforms, where she fearlessly shared her experiences, thoughts, and passion for personal development. With every post, Princess has managed to touch the lives of many, empowering them to pursue their dreams and embrace their uniqueness.
The Power of Rejoice Media TV:
Accompanying Princess on this journey is Rejoice Media TV, a burgeoning media platform that amplifies voices, stories, and ideas from all walks of life. Through captivating interviews, thought-provoking discussions, and inspirational storytelling, Rejoice Media TV has created a vibrant community of like-minded individuals seeking to make a positive impact on society.
Influence on Campus:
At AAMUSTED University Kumasi Campus, Princess and Rejoice Media TV's influence has been undeniable. Their engaging content has sparked meaningful conversations among students, encouraging open dialogue on various topics, from personal growth to social issues. Their online presence has also provided a safe space for students to express themselves and find support within the university community.
Spreading Positivity:
Both Princess and Rejoice Media TV have demonstrated an unwavering commitment to spreading positivity and uplifting others. Their dedication to empowering young women has been particularly inspiring, as they actively promote self-confidence, self-love, and embracing one's uniqueness. Their impact has reached far beyond the digital realm, making a lasting impression on the lives they've touched.
The Journey Forward:
As they bask in the glory of this well-deserved recognition, Princess and Rejoice Media TV are keenly aware that this is just the beginning of their journey. With God as their guide, they are poised to continue their remarkable work and make an even greater impact on the world. Their collective mission is to inspire others to overcome obstacles, chase their dreams, and embrace the power of resilience and determination.
In celebrating Princess and Rejoice Media TV's remarkable achievement as the Best Social Media Female Influential of the Year at AAMUSTED University Kumasi Campus, we recognize the transformative power of positive influence. With faith as their compass, they have proven that determination, authenticity, and spreading goodness can propel individuals to greater heights. As they continue their journey, we eagerly anticipate the profound impact they will make, not just within the university campus but also across the globe. With God on their side, Princess and Rejoice Media TV will undoubtedly go far, touching lives and leaving a lasting legacy of inspiration and positivity.