Comedian Emmanuella builds a house for mum
Young comedian, Emmanuella, has revealed she has built a new house for her mother.
Taking to Instagram to share the news, the 10-year-old said was thankful for all the encouragement and support her mum has shown her.https://654ef771f0b4967b9f245cebd6a62e8c.safeframe.googlesyndication.com/safeframe/1-0-37/html/container.html
"I built this for you mom. Mummy, I know you said you want a portable house and this is it," she captioned her post.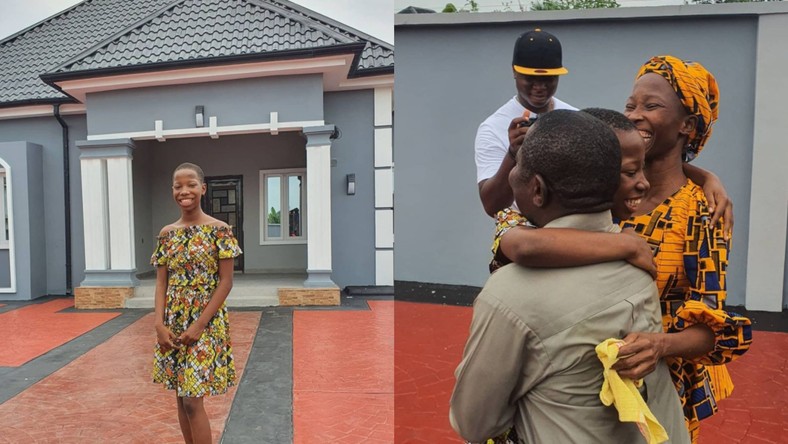 Emmanuella shared pictures of the well-furnished house. She also posed for photos with her mother, brother and her team inside the house.
The young comedian promised her mother a "mansion" in the future.
"Don't worry it won't make us go to hell my super Christmas mummy. I love you," she added.https://www.instagram.com/p/CHjDy4BHGZ4/embed/captioned/?cr=1&v=13&wp=675&rd=https%3A%2F%2Fwww.adomonline.com&rp=%2Fcomedian-emmanuella-builds-a-house-for-mum%2F#%7B%22ci%22%3A0%2C%22os%22%3A11538.48500001186%2C%22ls%22%3A9610.500000009779%2C%22le%22%3A11534.660000004806%7D