Don't defend Cecilia Dapaah: 'You will look like a fool' – NPP regional chairman cautions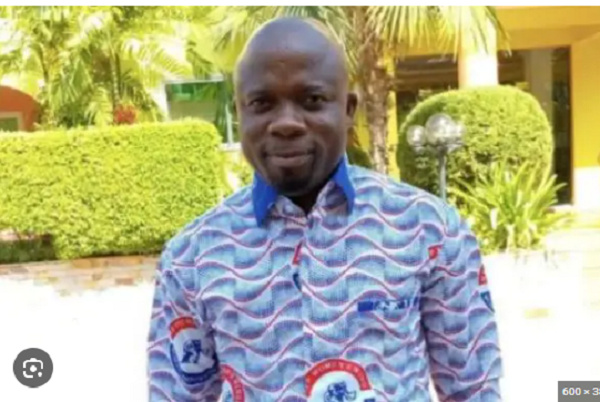 Kwabena Owusu Sekyere, the Ahafo Regional Chairman of the New Patriotic Party (NPP), has discouraged party members from defending the embattled former Minister of Sanitation and Water Resources, Cecilia Abena Dapaah.
The minister is currently facing accusations of illegally acquired wealth following the alleged theft of funds amounting to US$1 million, €300,000, and 350,000 Ghana cedis, from her private residence.
Speaking in an interview with Nana Sarfo Kantanka on Rejoice Amansan Ntie on July 27, 2023, he emphasized that the actions of the former minister was unacceptable, and it was crucial for party members not to come to her defense.
He stressed that attempting to defend such actions in a political context would only result in making fools of themselves and could potentially damage the party's reputation.
He further expressed appreciation to President Nana Addo Dankwa Akufo-Addo over what he referred to as swift action in response to the situation. He maintained that the president had indeed dismissed Cecilia Abena Dapaah from her ministerial position.
"You see when issues of political nature come up and you as a politician you try to defend the issue to the extreme, if you don't take care, you that you are defending the issue you will look like a fool. You will look like a fool."
On whether the minister resigned or was sacked, he said the president sacked her.
According to him, President doesn't tolerate certain things as a leader because it has to do with two things; one, government is always admonishing everyone having dollars to put it in the bank because of the Cedi's instability to boost the economy.
"So, why will a whole sector minister have such money in her home? he questioned
"Now her disgrace has affected all of us as NPP, what my sister did, she didn't do well, so no party member should try and defend her because it is wrong, and that is why the president has sacked her."
Meanwhile, the former minister, in her letter of resignation letter addressed to the President, Nana Addo Dankwa Akufo-Addo, explained that she decided to resign because the issues surrounding the monies could affect the government negatively.
However, she noted that the subject of theft in her home as captured by many reports has been grossly exaggerated.